We're pleased to announce iHomefinder IDX products are now available to members of
REALTORS® of Greater Mid-Nebraska MLS
based in Lincoln, Nebraska. Members of this board serve buyers and sellers in the vicinity of Lincoln, Kearney, Gothenburg, Pleasanton, Hastings, and Axtell.
Agent & Broker Resources
No matter what stage your career is in, we have solutions to help you grow your real estate business in Greater Mid-Nebraska.
IDX Coverage Details
Learn more about our IDX service for REALTORS® of Greater Mid-Nebraska MLS.
Solutions
Learn about our real estate CRMs, map-based IDX property search, lead capture, email marketing, agent mobile app, and much more.
Grow Your Real Estate Business
Contact us today to learn how an iHomefinder IDX account will help position you as THE local real estate expert in the Lincoln, Nebraska area!
---
Recent Articles
Real estate investing lists among the oldest and most rewarding…
https://www.ihomefinder.com/wp-content/uploads/2021/06/real-estate-investment-properties.jpg
1166
2000
hank
https://www.ihomefinder.com/wp-content/uploads/2019/05/ihf-logo-transparent-278x76.png
hank
2021-06-11 11:55:05
2021-06-11 11:55:05
Are You Ready For Real Estate Investing?
With account plans that include our Agent CRM, you can send individual…
https://www.ihomefinder.com/wp-content/uploads/2021/04/sending-real-estate-emails.jpg
1374
2000
hank
https://www.ihomefinder.com/wp-content/uploads/2019/05/ihf-logo-transparent-278x76.png
hank
2021-04-23 15:42:34
2021-04-23 16:29:17
Creating And Sending Custom Emails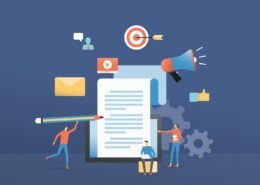 In this article, we'll take a look at the various options available…
https://www.ihomefinder.com/wp-content/uploads/2021/04/email-feature-guide.jpg
1076
2000
hank
https://www.ihomefinder.com/wp-content/uploads/2019/05/ihf-logo-transparent-278x76.png
hank
2021-04-07 18:04:49
2021-04-23 15:51:35
Email Feature Guide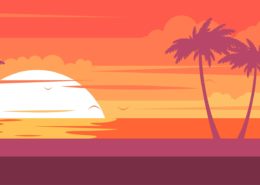 With listings from Southern, Central, and Northern California,…
https://www.ihomefinder.com/wp-content/uploads/2021/03/CRMLS-CA-coastal-scene.jpg
911
2000
hank
https://www.ihomefinder.com/wp-content/uploads/2019/05/ihf-logo-transparent-278x76.png
hank
2021-03-29 16:22:01
2021-03-29 16:40:16
IDX Website Options For CRMLS
We're excited to announce iHomefinder Version 10 is available…
https://www.ihomefinder.com/wp-content/uploads/2021/03/version-10-release.jpg
1538
2000
hank
https://www.ihomefinder.com/wp-content/uploads/2019/05/ihf-logo-transparent-278x76.png
hank
2021-03-18 08:24:10
2021-03-25 17:17:00
Ten Reasons To Love iHomefinder Version 10
https://www.ihomefinder.com/wp-content/uploads/2020/11/IDX-for-Greater-Mid-Nebraska-MLS.png
1300
2000
hank
https://www.ihomefinder.com/wp-content/uploads/2019/05/ihf-logo-transparent-278x76.png
hank
2020-11-12 09:30:41
2020-12-10 17:25:55
Announcing IDX Service For REALTORS® of Greater Mid-Nebraska MLS